New Uses for Old Buildings- Shop Local
"Shop local" goes hand-in-hand with heritage conversions in our historic, walkable communities. The opportunities to create one-of-a-kind retail spaces in old buildings are endless. City bylaws are constantly evolving to allow small-scale commercial businesses to operate in many neighbourhoods. 
The Tivoli Theatre
Built in 1937 by Odeon Theatres in the Cliff Bungalow-Mission neighbourhood.

It was designed by Green, Blankstein and Russell in a streamlined Moderne style.

NewThe theatre was adapted to become The Tivoli Shops at 2015 4th St SW.
Hillhurst Baptist Church
Built in 1908 and enlarged to its present day size in 1914 at 1126 Gladstone Road NW
This modest frame Gothic Revival church boasts a gabled roof, a corner entrance tower and pointed windows.
It was most recently the site of a recreation store and has previously housed a grocery store and a theatre.
Plans are now being considered to move, refurbish and designate this historic resource.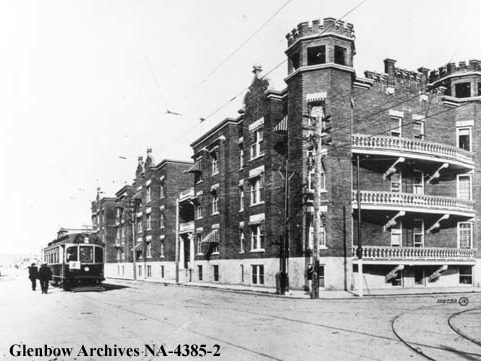 Devenish Apartments
Built in 1911 and originally called the Devenish Apartments.
A Beltline landmark at the corner of 17th Ave and 8th St SW.
The suites had all the modern conveniences of the turn of the century including telephones, laundry rooms and built-in furniture!

Now the building is home to many local businesses including

Ethos Bridal

and

Betty Lous Library

.
Bank of Montreal
Built

in 1930, this three story historic Stephen Avenue bank was designed in the Beaux Arts style.

It is primarily clad in limestone which makes it unique in a city known for it's sandstone! 

This building now houses the Stephen Ave

Goodlife Fitness

.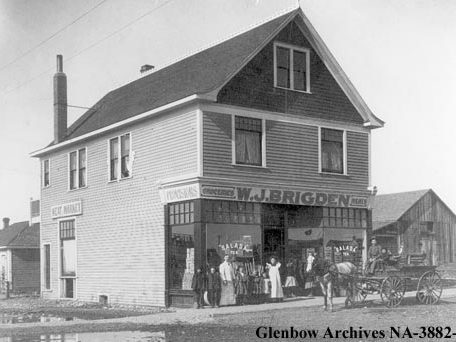 Brigden Block
Built in ca.1912 these commercial buildings with living above fill the 1400 block of 11th St SW

This was west Connaught's local "High Street" 

C

urrently home to the much loved Kalamata Grocery, Galaxie Diner and a mix of eclectic shops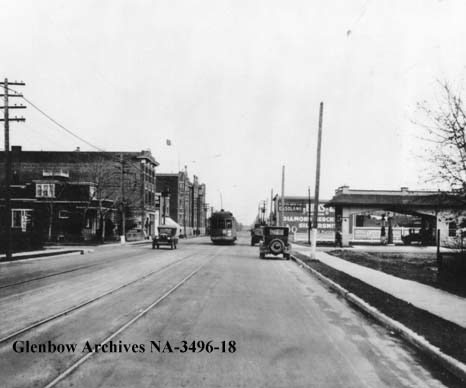 Vine Arts Building (932 17th Ave SW) 
Built in 1910 and now houses Vine Arts 
It was a canvas for the very popular BUMP Festival (Beltline Urban Murals Project) this year

A great juxtaposition of new and old!