New Uses for Old Buildings- Restaurants
Here's a smattering of some of Calgary's best heritage homes, factories, and commercial buildings that found new life as romantic restaurants, trendy dining establishments or wedding venues. Heritage buildings deliver a unique, authentic experience valued by their patrons, giving a competitive edge to the proprietors. They are true destinations, drawing people from all over the city and beyond. Now that's atmosphere!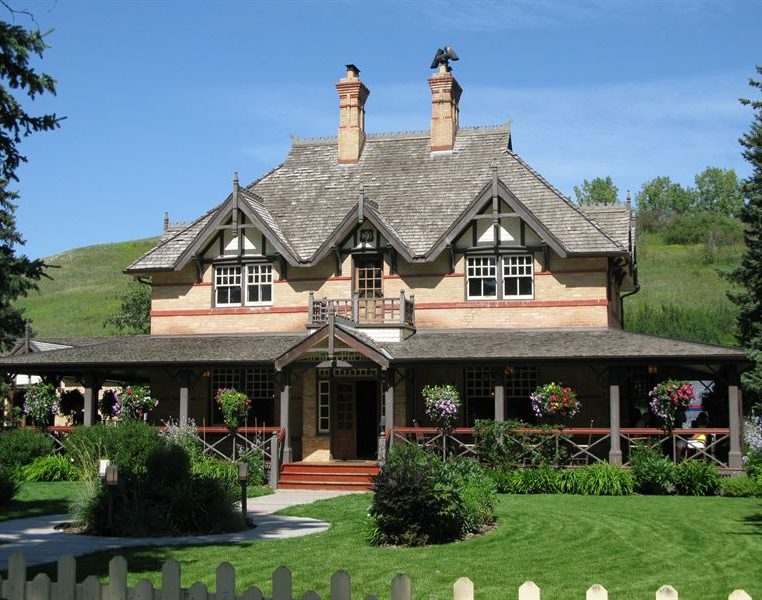 The Bow Valley Ranch House in Fish Creek Park
It was the 1896 home of William Roper Hull, A Provincial Historic Resource

Now it's the 

The Ranche Restaurant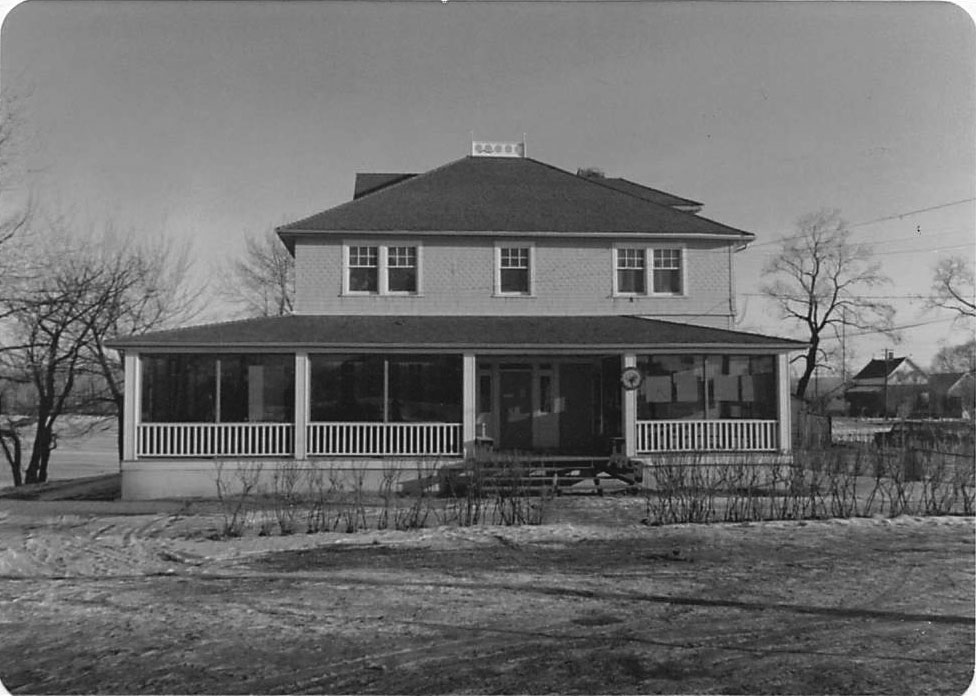 The Deane House in Inglewood
Built in 1906 on the Fort Calgary site and since moved twice

The home of the last serving North West Mounted Police Superintendent in Calgary

Now

the Deane House Restaurant

and event venue, it's rumoured to be haunted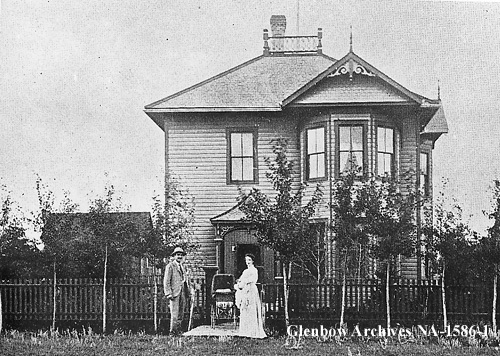 Cross Residence in Inglewood
The "Brewery House" was named for AE Cross, one of the "Big Four" and founder of the Calgary Brewing and Malting Company

It was donated by the family to the City of Calgary, Parks in 1973

Now it's the  Rouge Restaurant at 1240 8 Ave SE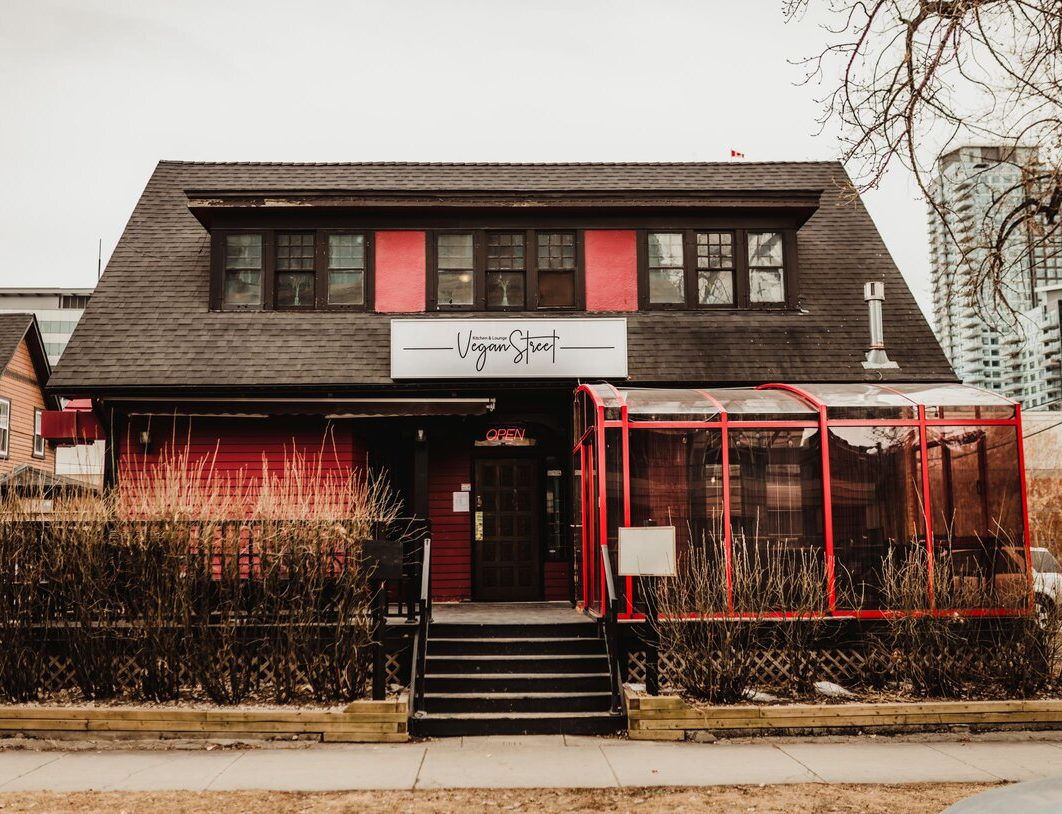 George Stanley House (1908) in the Beltline
George F. G. Stanley was the designer of the Canadian Maple Leaf flag (1965)
It's now

Vegan Street

Kitchen and Lounge at 1111 7th Street S.W.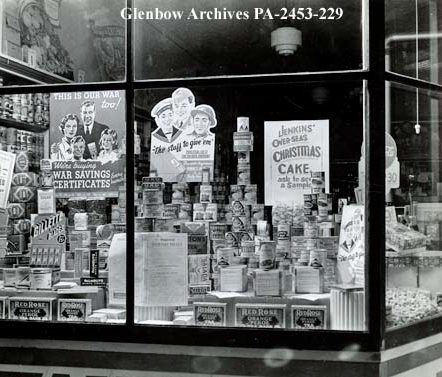 Jenkins Groceteria #12 in the Beltline
This 1926 store operated at 738 17th Ave SW for 25 years. It was one of 17 Calgary groceterias owned by Henry Marshall Jenkins. Later it was the Buy-Rite Store.
The typical single-storey Edwardian design featured three recessed storefronts, each with large display windows and a pressed metal sign band cornice
Retaining its early commercial charm, it is now home to a couple of well loved Calgary business including Analog Coffee and Big Cheese Poutinerie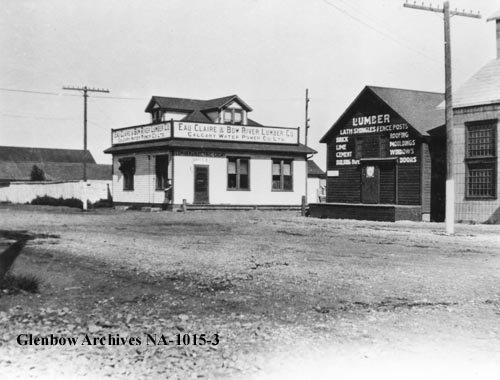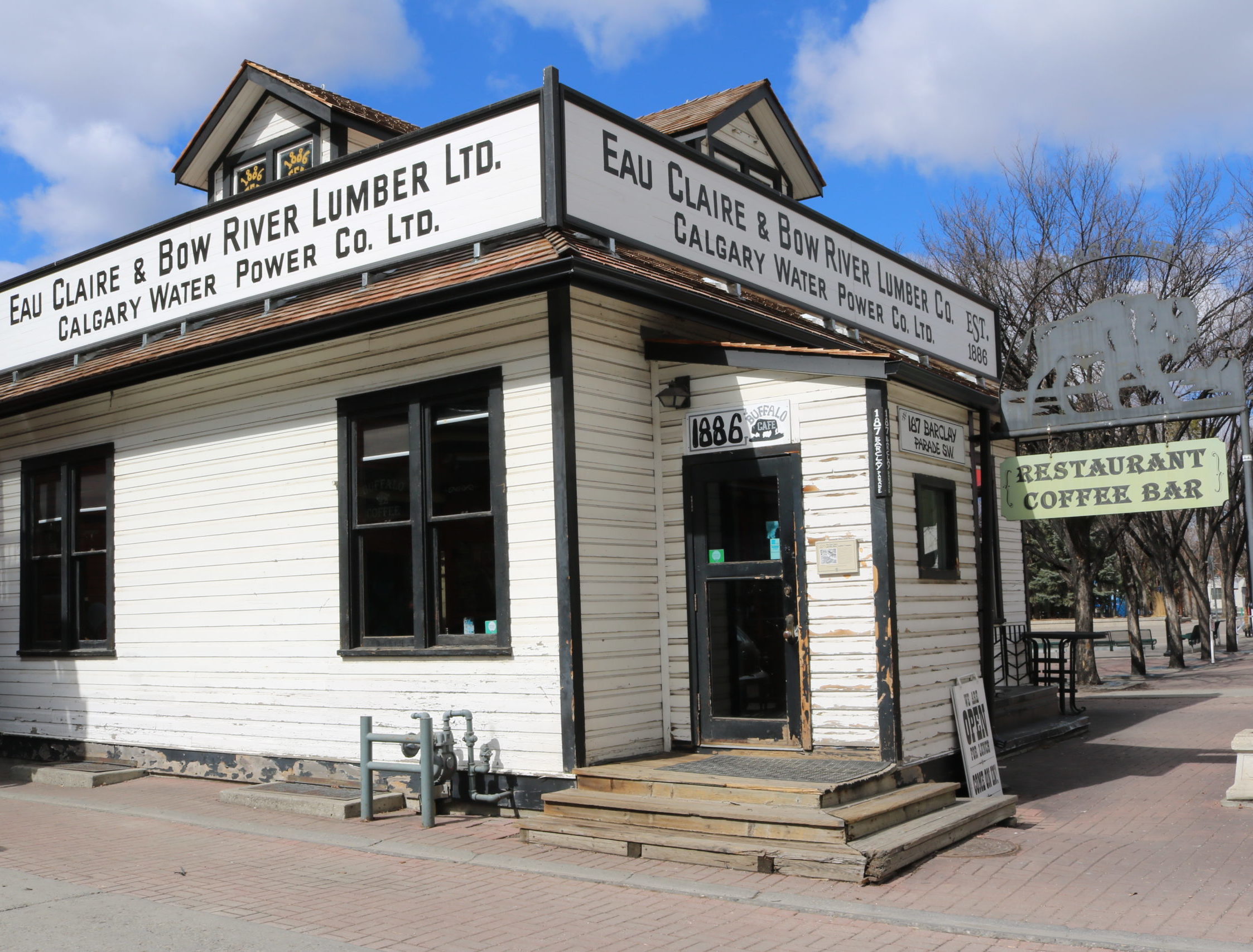 The Eau Claire and Bow River Lumber Co. (est 1886)
The largest supplier of lumber in the North West Territories gave the name "Eau Claire" to this part of town
This wood sided building was it's second office, built c.1903-04. The sawmill closed in 1945 and the office became a private residence in 1953
Since 1978, 187 Barclay Parade SW has been home to 1886 Buffalo Cafe near Prince's Island
The Cafe is slated to close, and the building will be moved as part of area flood mitigation work. 1886 Buffalo Cafe launches letter-writing campaign to stop eviction | CBC News
Downtown Hudson's Bay Store
Hudson's Bay Company has been an active retail force in Calgary since 1875.
In 1913 HBC opened its downtown modern flagship department store, having relocated several times as the city grew. It symbolized the confidence in Calgary's bright future.
Six years in the making. The Guild Restaurant spans two floors, and spills out onto Stephen Avenue (#200 SW) taking up the entire south colonnade to create one of Canada's largest covered patio.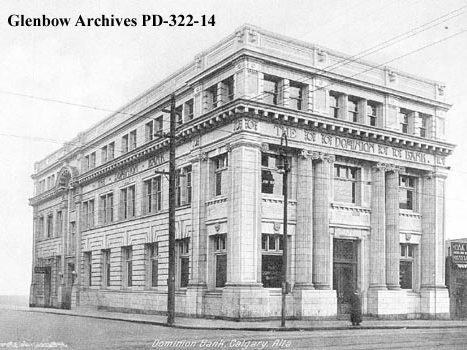 The (Toronto) Dominion Bank Building on Stephen Avenue
This prominent downtown bank at 200 8th Ave SE was constructed in 1911 of sandstone and marble building with a terra cotta facade

Its 3-storey symmetrical design with prominent columns was typical of many large governmental, commercial and financial buildings in the early 1990s
Since 1993, Teatro Restaurant has dazzled diners with its beautiful interior.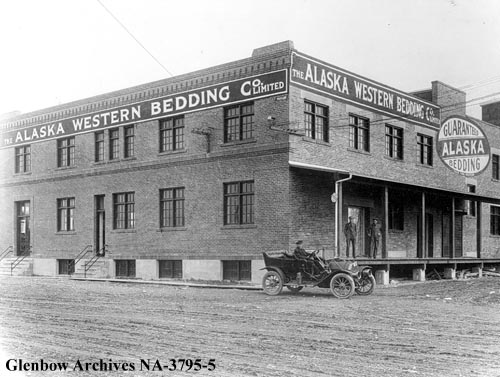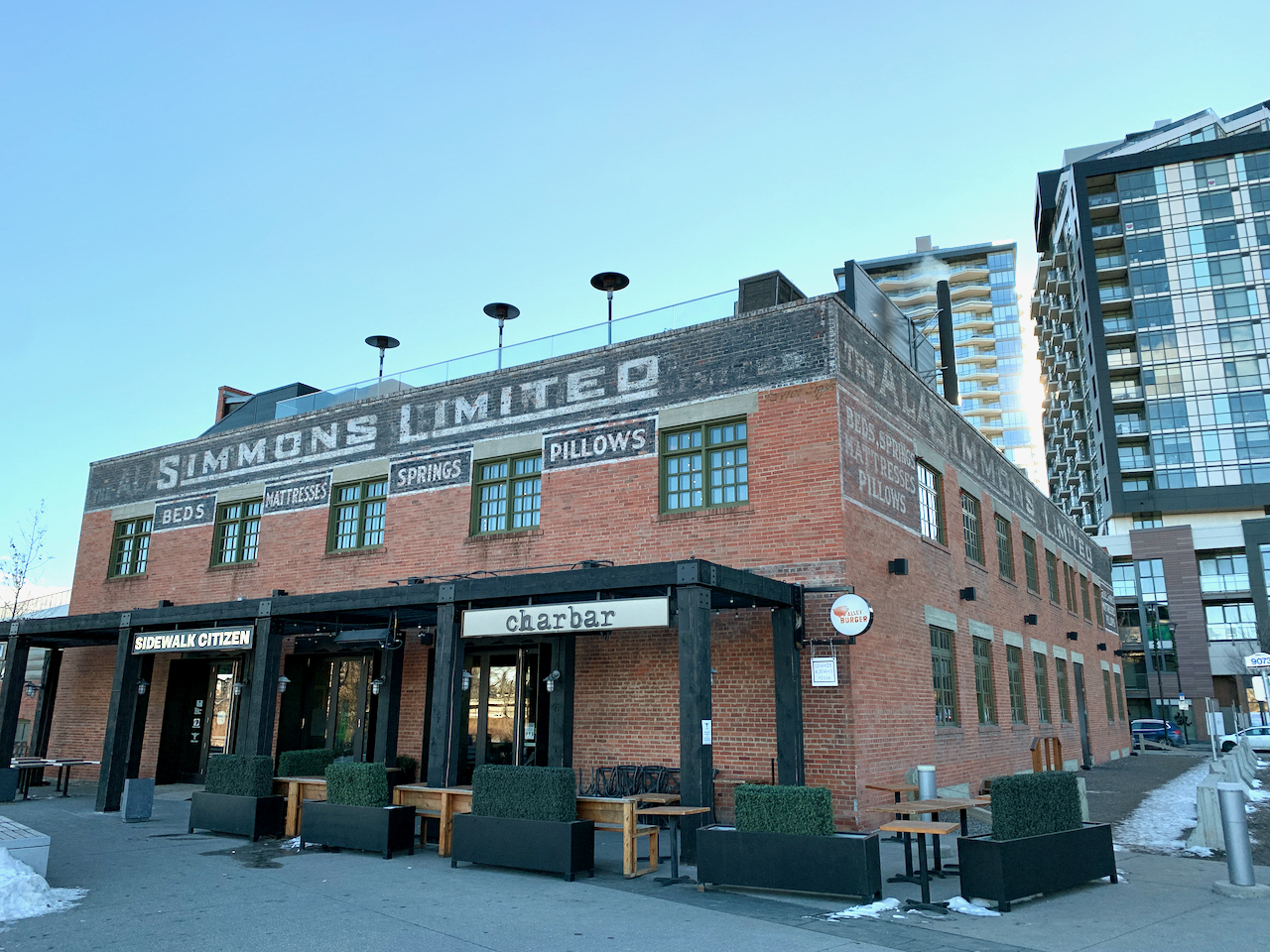 Alaska Bedding Co/Simmons Mattress Factory in the East Village
No longer an abandoned mattress factory building thanks to the Calgary Municipal Land Corporation's regeneration project to restore and repurpose.
This one-of-kind concept is home to three of the city's most revered food and drink establishments: Charbar, Phil & Sebastian Coffee Roasters and Sidewalk Citizen Bakery at 618 Confluence Way SE.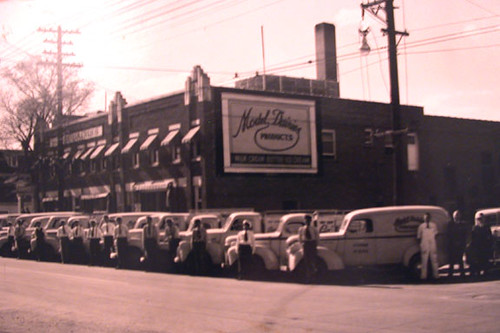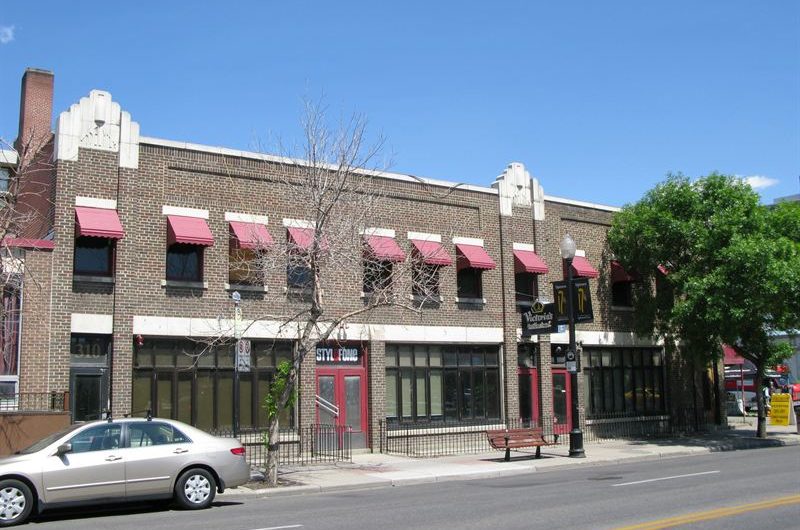 The Model Milk Co. in the Beltline
Springbank dairy farmer, James Colpitts, established this dairy in order to sell his milk production directly to city consumers.
Built in 1933, no wood was used in its construction because it would be unsanitary in case of spillage.
The name "Model Milk" and milk bottles in relief are carved atop the pilaster strips on the facade.
Now home to Pigeonhole Restaurant at 306 17 Ave SW,  part snack bar, one part wine bar and dash of dive bar.
Lake of the Woods Milling Company in the Beltline
Built in 1922 as the Calgary headquarters and distribution centre for Five Roses Flour.
The building features Medicine Hat brick wrapped around heavy fir beams in a split-level structure. Several original nooks and crannies  create pockets of unique seating areas and the large industrial windows open to the street in summer.
It's now Bridgette Bar at 739 - 10 Ave SW.