New Uses for Old Buildings - Offices and Incubator Hubs
Using heritage buildings as office spaces, incubator hubs or co-work spaces is a great way to revitalize historic spaces. What was once a warehouse is now a trendy and innovative space for cultivating new ideas!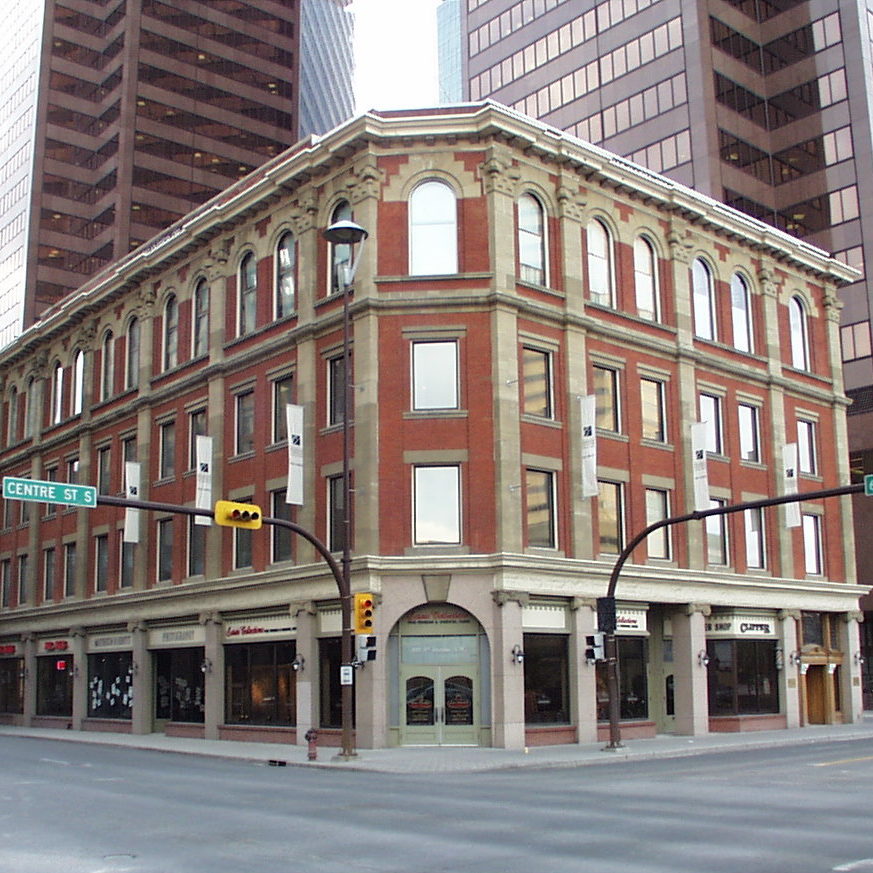 Odd Fellows Temple in Downtown Calgary
Built in 1912 by David McIlroy, designer of the Lougheed House and First Baptist Church.
Used as a meeting place for The Odd Fellows, a fraternal organization that came to Alberta in 1884. It was important to community life among new immigrants in the area.
Now SAIT's new

School for Advanced Digital Technology

at 106 6 Ave SW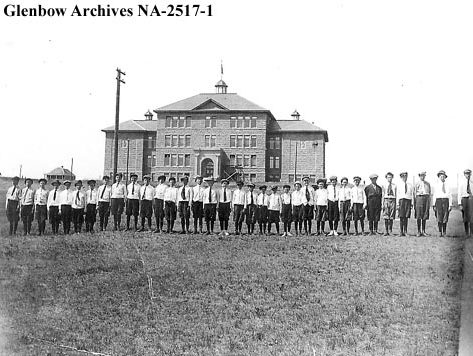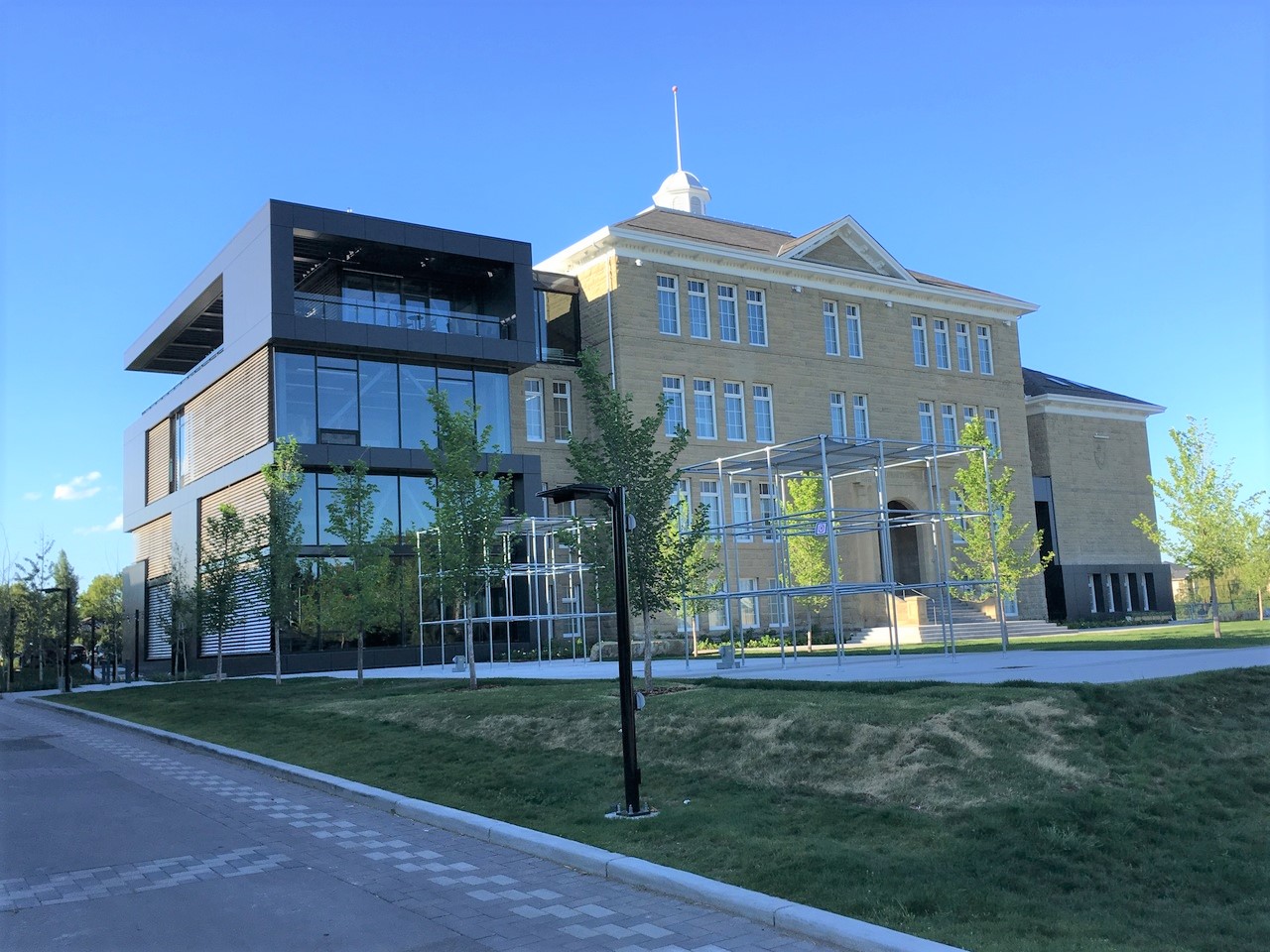 King Edward School 
The beautiful sandstone King Edward School (1912) was given a new life as an arts incubator called cSPACE King Edward.
It is now South Calgary's home to artists, creative entrepreneurs, and culture and community nonprofit organizations.
The adaptive reuse was designed by Nyhoff Architecture .
The grounds are sometimes used for a local farmers market and summer outdoor yoga.
The public facility also boasts affordable event, meeting, exhibition, and performance space for community events.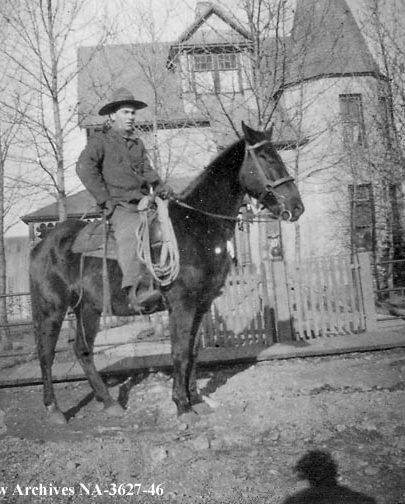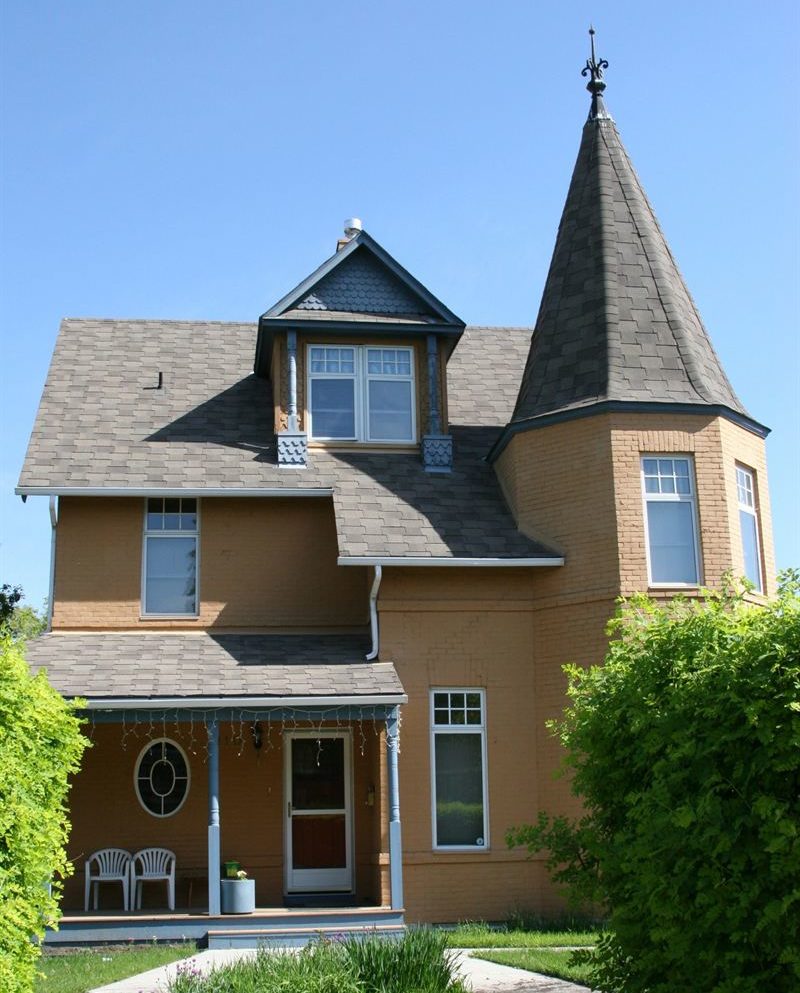 McHugh House 
Built in 1896 in Mission (formally known as Rouleauville)
The home of prominent Rancher J.J McHugh and his family
It was purchased by the City of Calgary, relocated to its present location in 2014 and converted to a community arts hub with spaces for rent
It houses the

 

Beltline Neighbourhoods Association

at 102 17 Ave SW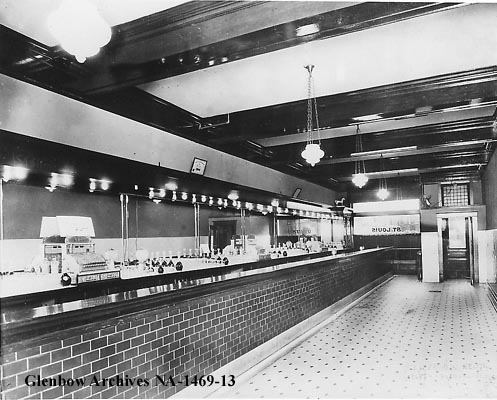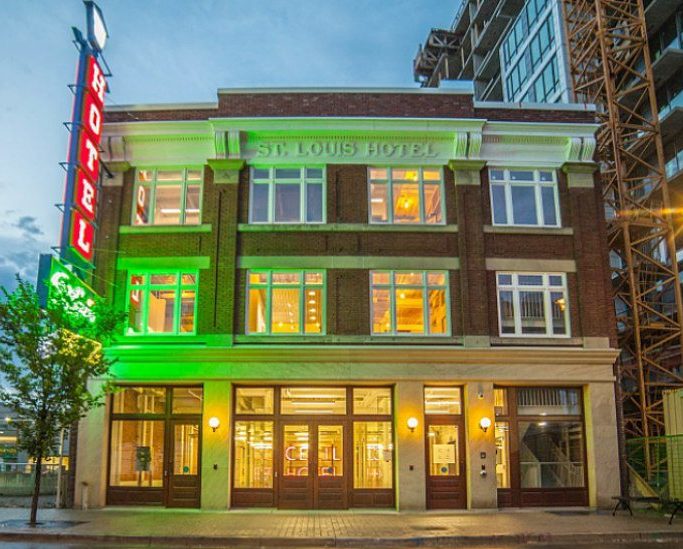 St. Louis Hotel in Downtown Calgary E
Built in 1914 in preparation for the arrival of the Grand Trunk Pacific Railway
The building had a reputation for some wild nights in the basement bar! And was frequented by Premier Ralph Klein.
Now a meeting venue and the headquarters of the

Calgary Municipal Land Corporation

at 430 8th Ave SE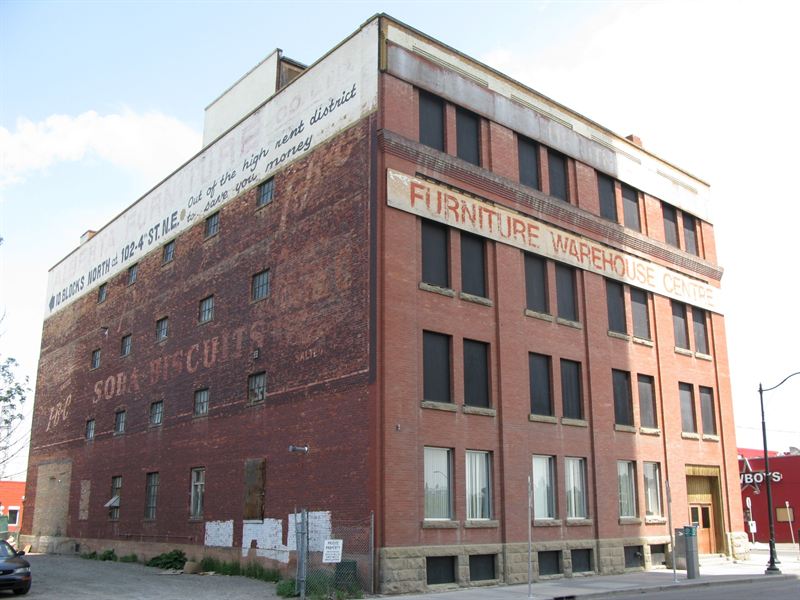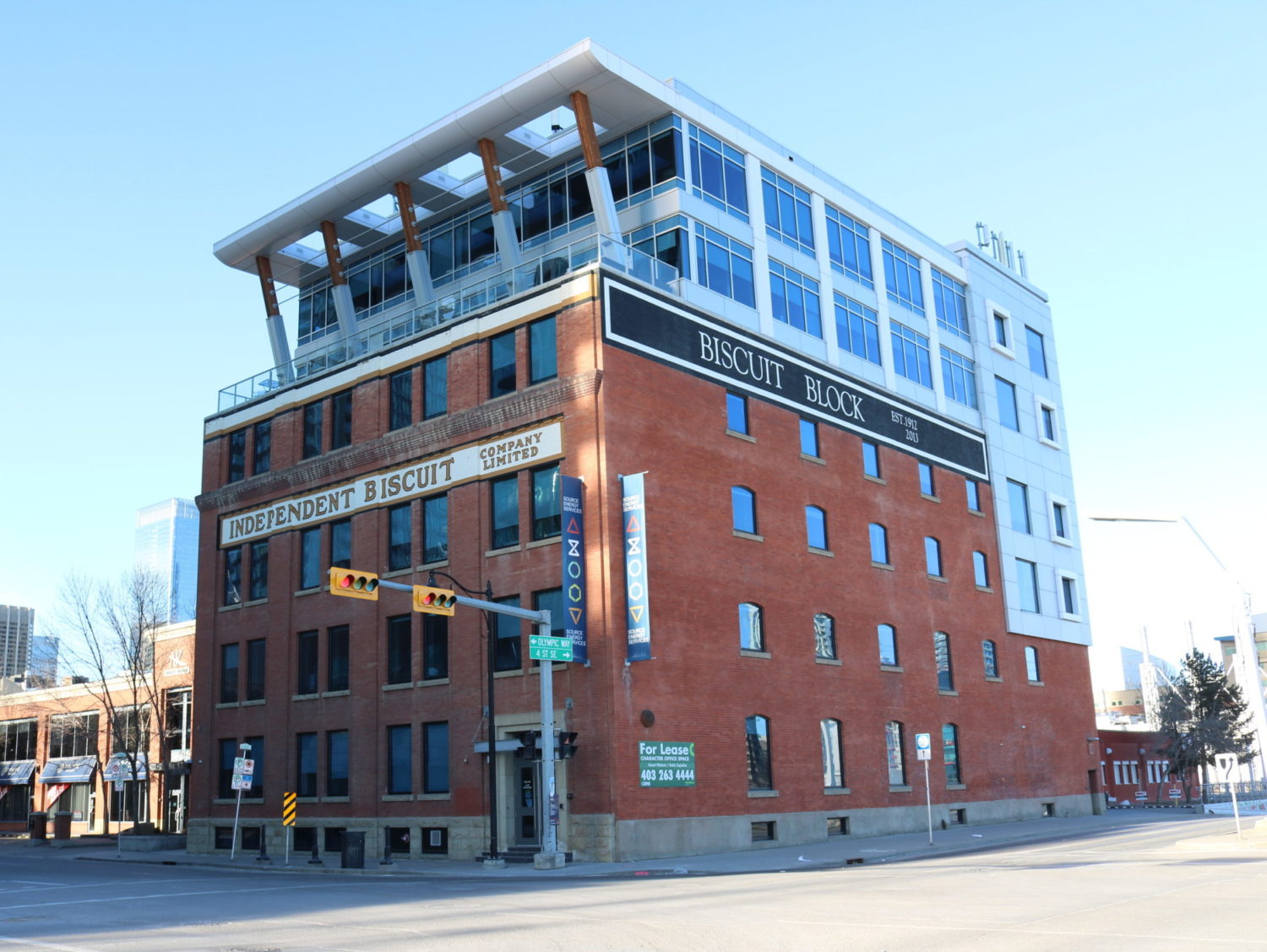 Neilson's Furniture Warehouse/ Independent Biscuit Co. in the Beltline
This 3-storey brick warehouse stocked Neilson's 8th Stephen Avenue Store from 1912
The 4th storey was added in 1926 when the Independent Biscuit Co. moved in
A modern glass, wood and steel addition transformed this space to The Biscuit Block in 2013
438 11 Ave SW now has offices for lease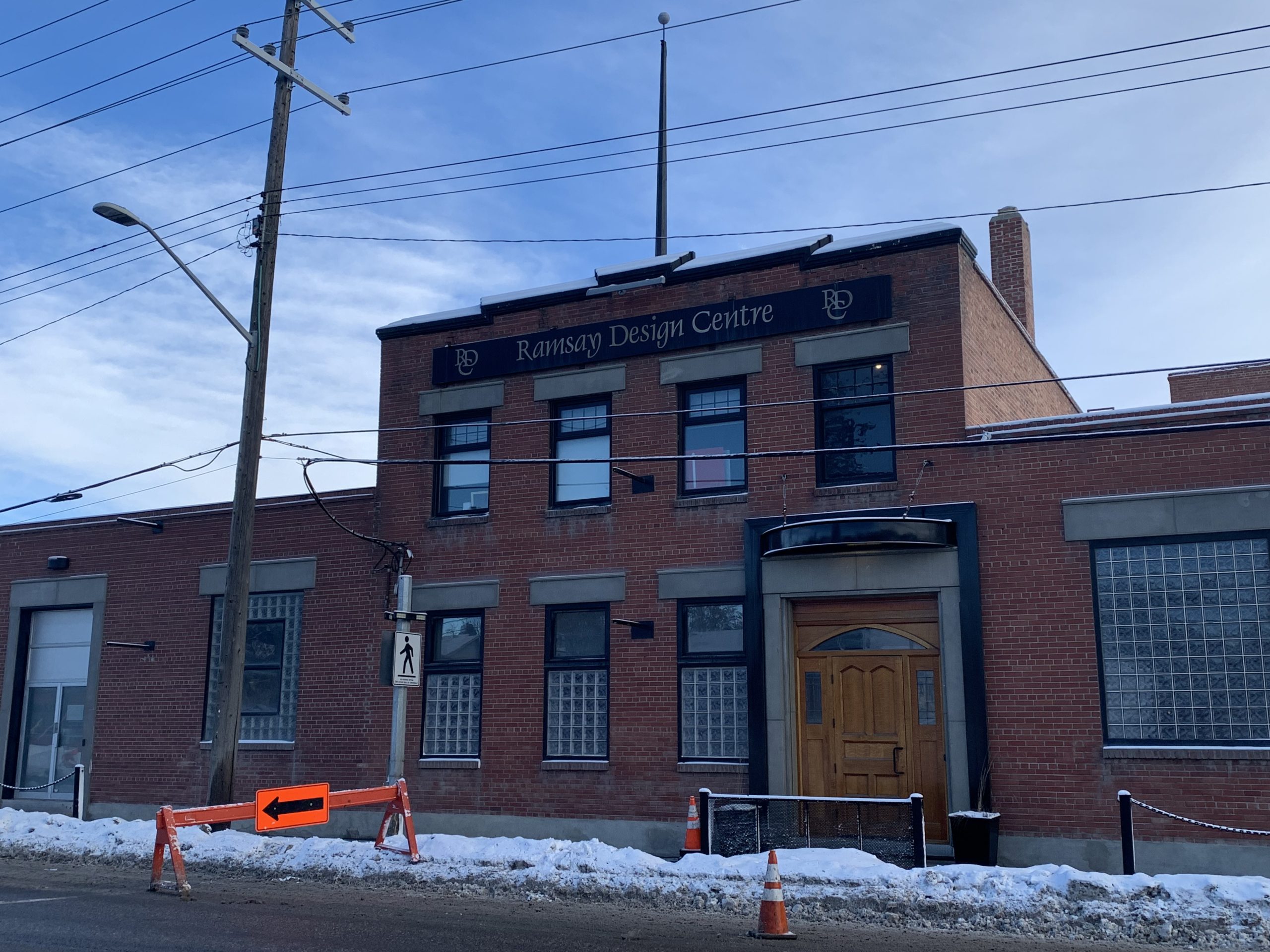 Ramsay's Western Steel Products Plant (Westeel)
This red brick Edwardian building with large industrial windows was constructed in 1919
Now it's The Commons, a co-working and event space at

1206 20 Ave SE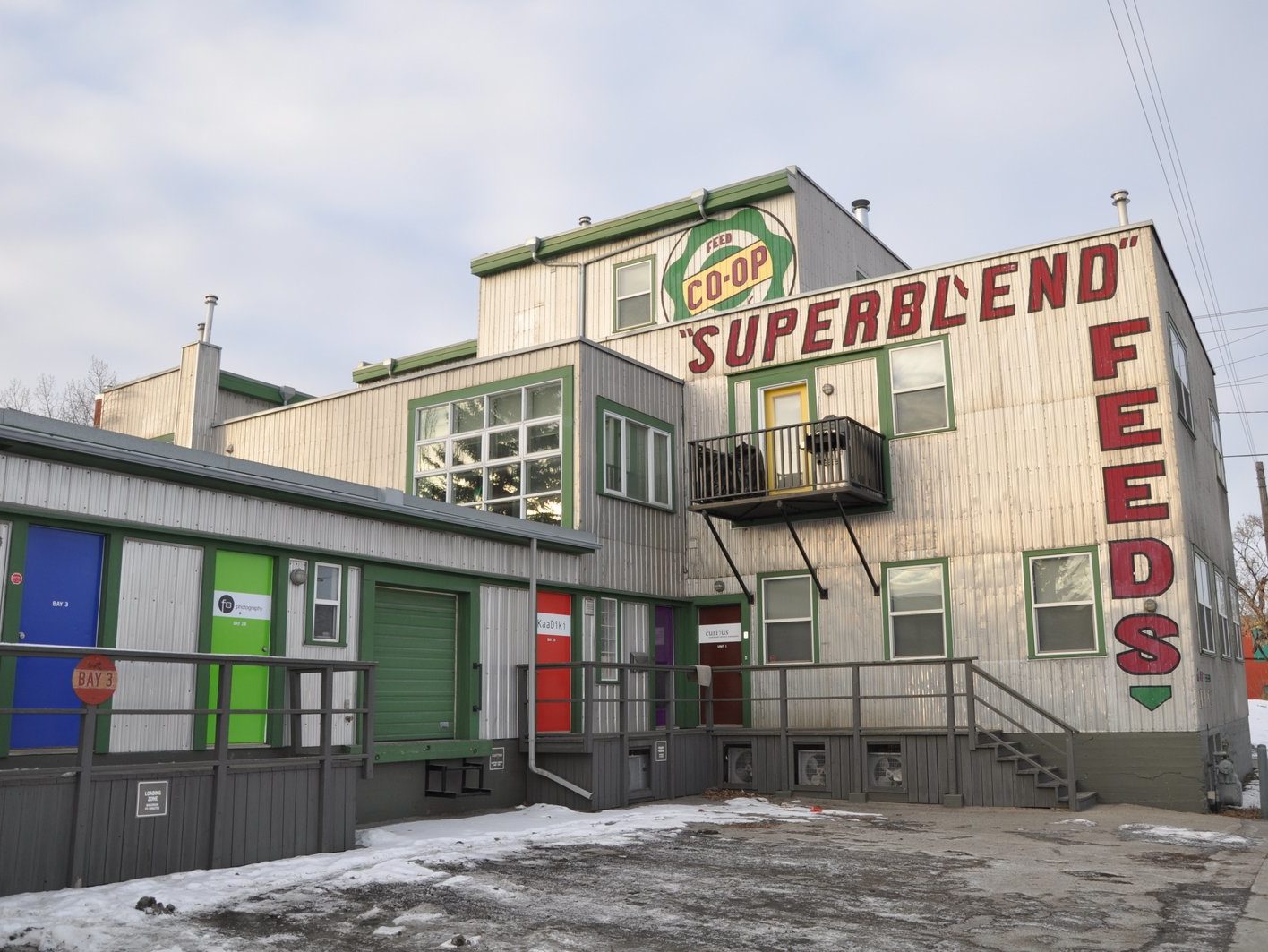 Calgary Co-op Fur Farmers/ Superblend Feeds in Ramsay
The original warehouse was constructed in 1912 for the Canadian Western  Natural Gas, Heat, and Power Company Ltd.
An interesting fact: helium for airships was secretly manufactured here during WWI!
The sheet metal additions were added after a fire in 1948 for the fur farmers marketing association and feed mill
Now 1701 11 St SE is home to

Superblend YYC Dispensaries

and other small businesses