Revitalizing Sites - Mixed Use
Take a look at some of Calgary's best mixed-use heritage buildings. These are buildings that do many things, allowing people to live, work, and/or play in one place! Historic buildings can be reused and revitalized to create vibrant, healthy, and exciting cities.
Barron Building and Uptown Theatre on Stephen Avenue
Calgary's first office sky-scraper (built 1949-51) and home to Mobil Oil during the mid-century oil boom.
The developer was lawyer Jacob Barron; theatre was his passion.
A local developer proposed converting this 11-storey Art-Moderne-style landmark (at 610 8 Avenue SW) to rental residential with ground level retail/restaurants while retaining the building's striking exterior façade, however this project appears to have been suspended.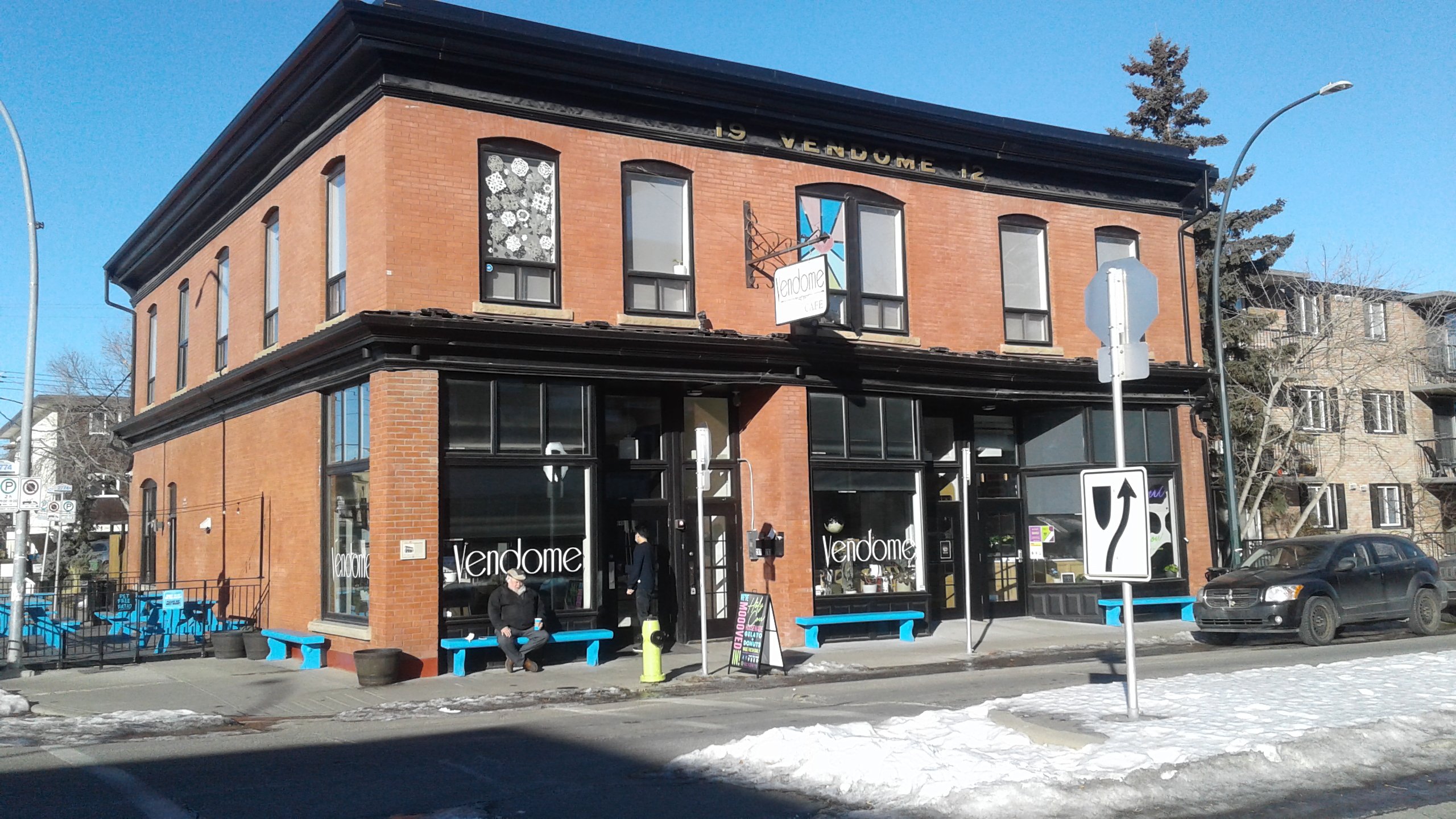 Vendome Block in Sunnyside
A two-storey, Edwardian commercial-style, corner building built in 1912.
The Main floor features Vendome Cafe and Holy Cow Gelato and Donuts and renovated apartments on the second storey.
Its historic architecture and mixed commercial/residential use stand out as a Sunnyside landmark (at 932 - 2 Ave NW) as it's the only building of its type.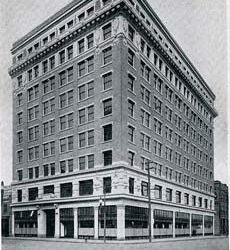 Lancaster Building in Calgary's Downtown Core
Completed in 1919 on Stephen Avenue, Calgary's iconic pedestrian mall.
A 10-floor building with retail on the lower floors and offices at 304 8 Avenue SW.
Past tenants include R.B. Bennett, Prime Minister of Canada 1930-1935.
The Canton Block in Chinatown
The Canton Block was constructed in 1910-1911 by Chinese-Immigrant owners.
It was the catalyst for the development of our current Chinatown.
This building is an example of the Edwardian Commercial style which originally dominated the area.
The New Gallery along with many other businesses now occupy 200 Centre St SE.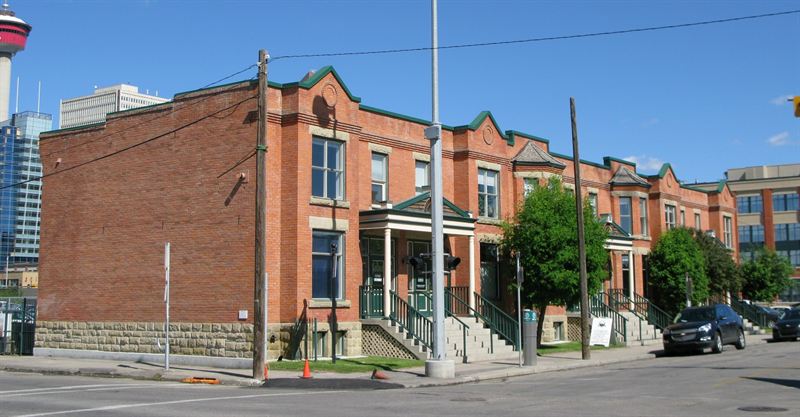 Fairey Terrace
Originally known as the Fairey Block, it addressed the City's housing shortage at the turn of the last century.
One of Calgary's earliest examples of terraced housing (1111 3 Street SE).
Today, a variety of commercial businesses and offices occupy the Beltline building.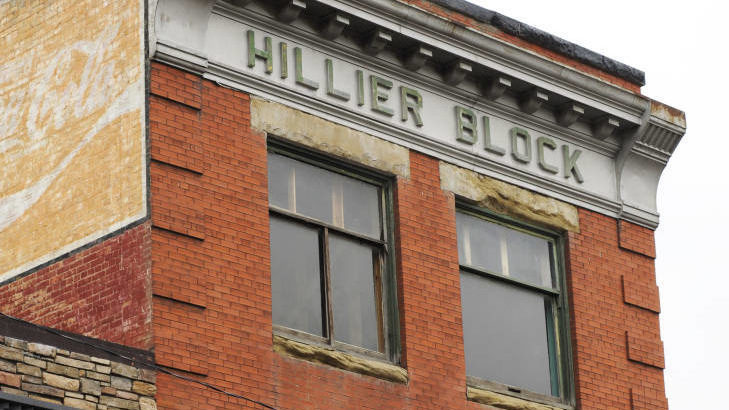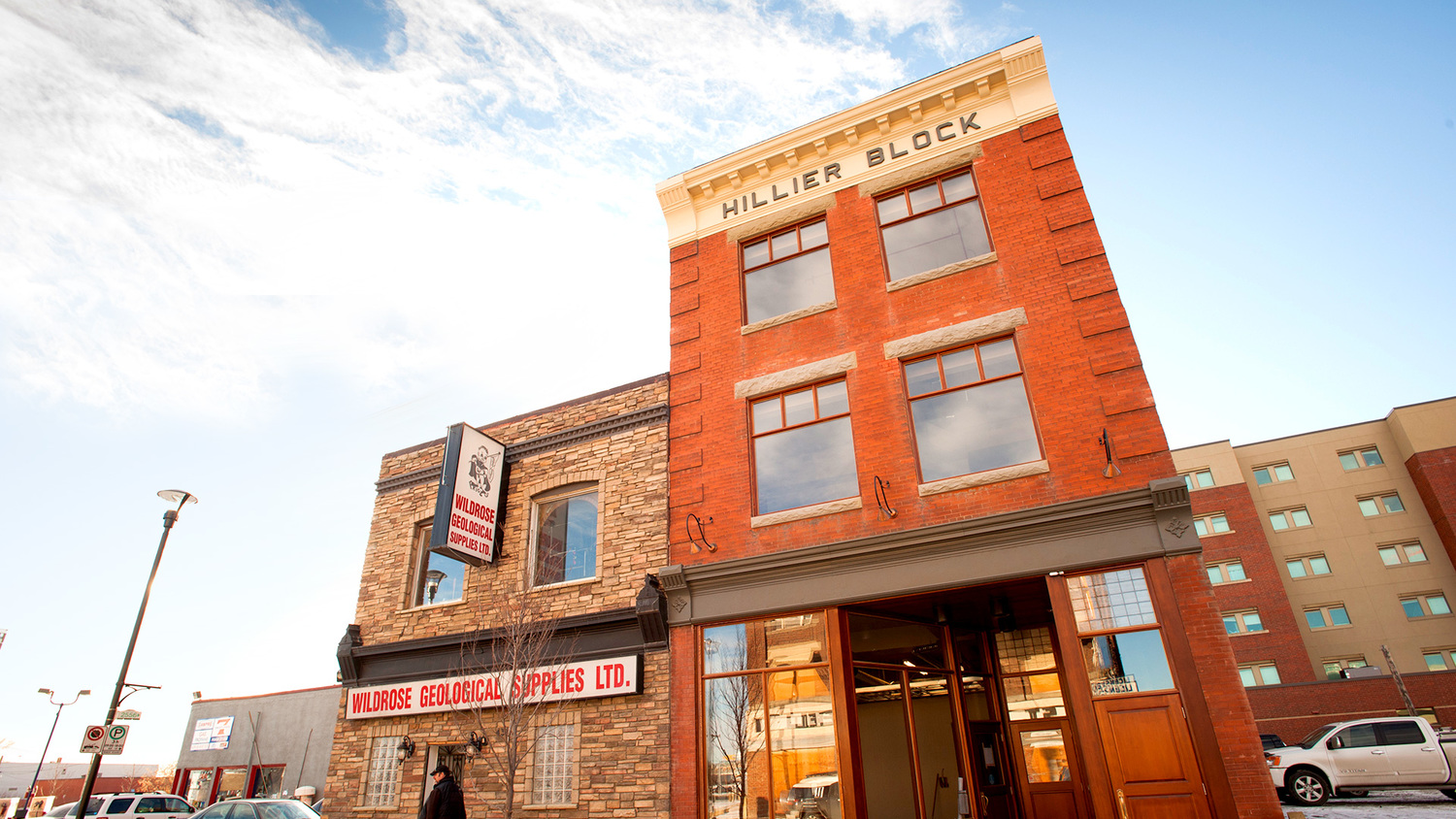 Hillier Block in the East Village
Completed in 1910, this Edwardian brick building is a Municipal historic resource.
It was an original mixed use building with shops and apartments above.
The building is now used by Junction 31 - Platform Beta Calgary at 429 8 AV SE.
Currie Barracks Officers' Mess Hall
This set of buildings was  constructed in 1934 as a Depression era relief measure.
They were home to many military units over the years and were popular spots for entertaining dignitaries.
Now the buildings house a variety of businesses the newest including The Inn Calgary which has suites, a bar and hosts events in the former Officer's Mess Hall.
Simington Co. in the Beltline
This 1914 distinctive red brick building served as a wholesale grocery warehouse for 65 years.
In 1979, 601 10 Avenue SW was  transformed the warehouse into a retail complex.
Office units at Kipling Square are currently available to rent.
Bannerman Block in Mission